10 Tips when choosing your domain name.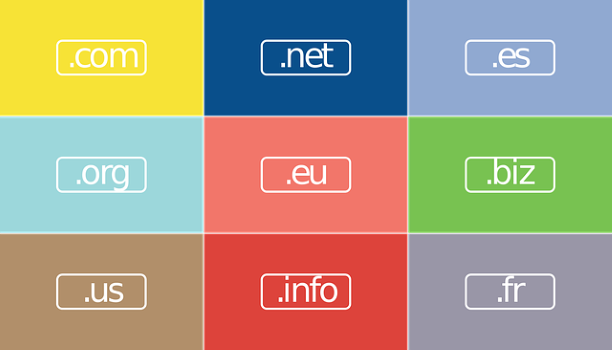 10 Tips when choosing your domain name
We thought we'd share our top 10 tips when choosing a domain name. It's understandable that choosing one can be a difficult task at times but following these tips, we ensure it could save you time and money.
1. Keep it simple.
Generally, when it comes to domain names, it is better to keep it easy and simple. By doing this, it is also easier for people to remember your domain name.
Simple is better.
2. Consider the use of Keywords
Describe your business or website using keywords. For example, if you offer babysitting services, probably go with babysitting.co.za etc.
3. Protecting your brand.
One of the first things people do when starting a business is registering the domain name for the business website. There is nothing worse than having the domain already taken by another business or individual. Another tip is to register multiple domain extensions like .co.za and .com, this is to prevent competitors from registering them and redirecting traffic away from your website.
4. Keep it easy to pronounce.
This fits in nicely with the keeping it simple point. Having to inform someone of your domain name verbally, it just makes it so much easier. When you have to start explaining how your domain name is spelt, it might be time to consider a less complex name or an abbreviation.
5. Make it easy to type.
A pro tip – Ask a group of people to spell your potential domain name. If more than a few people struggle to spell it, consider simplifying it.
6. Research it.
Make sure the name you select is not trademarked or copyrighted by another company. This avoids any hassles in future with regards to legal costs and maybe even losing your domain name.
7. Avoid hyphens and numbers
Using this tip can avoid all the complications that come with having a number or hyphen in your domain name. For example, ice-cream.co.za people might type icecream.co.za and fail to get to your website. Sticking to this tip avoids any confusion and saves you time having to explain… ice-cream with a hyphen.
8. Think long term.
Try to keep your long-term vision in mind when choosing your domain name. Do you think the name you choose will always be relevant? A good example of this is if you are an SEO optimize company and register optimizeseo.co.za, do you think your business will expand into the digital marketing space one day? You can save yourself time and money by making sure this name will accommodate changes or growth of your current business.
9. Use the right domain extension.
Extensions are the end part of your domain name like .co.za or .com or .net. These have specific uses, so always make sure you have the right one for your website or business.
Here are some top extensions and how they used.
.co.za – indicates a business that operates in South Africa.
.capetown – this is specific to a business that operates in Cape Town.
.joburg – a business that operates in Johannesburg.
.durban – a business that operates in Durban.
.info – Informational sites.
.net – Internet infrastructure sites, technical sites.
.org – Nonprofit or non-commercial organizations.
.me – Blogs, resumes or personal sites, another good one is
.co – an abbreviation for company, commerce, and community.
10. Be quick!
Domains sell fast. If you know the domain name you're thinking of, it is always best to quickly register it. Domain registration is a quick and easy process.
You can do everything online! To view domains we offer and search for your perfect domain name, please visit our domains page.